Featured Car of the Month
From passionate owners who love their vintage cars!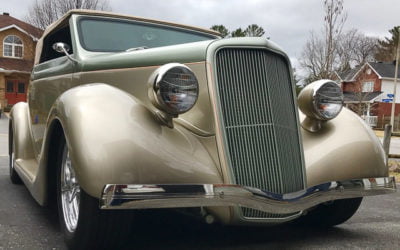 Owned by Rick from Ottawa, ON. 1935 Ford Cabriolet, Topaz top, Champagne lower. Paint is excellent condition. The vehicle is powered by a 5.7 liter LS1 Corvette engine, featuring a color co-ordinated engine and engine bay, chromed brackets and pulley system by Street...