You enjoy the pleasures that come with owning a classic car. Give us the thrill of insuring it!
Classic car enthusiasts since 1968.
Providing Vintage, Antique and Classic Car Insurance since 1968
Today the line of insurance which John E. Smith  pioneered continues to be an important part of our  business.  As the first to start such a program in Ontario, we are the "original" vintage motor car insurers and are experts in meeting your unique needs. From a 1912 Ford to a 1964 Studebaker, modified or original, we can help you with your insurance needs.
C.A.R.S. Insurance Program
C – Classics & Customs
A – Antiques
R – Rods & Replicas
S – Specialty – Steam Vehicles, Out of Service Military & Public Service Vehicles, Tractors & Farm Implements
The Zehr Vintage CARS Program is a specialty program designed to provide insurance that is reasonably priced and tailored to meet the needs of the car enthusiasts who own vintage and collectable type vehicles.  Intact Insurance underwrites this program.
Need a Vehicle Appraisal?
 Contact one of our recommended appraisers today!
Coverages & Features
$2 Million Legal Liability for both Property Damage and Bodily Injury.
$0 Deductible for Direct Compensation Property Damage, More commonly referred to DCPD.
$300 Deductible for Comprehensive, this includes Fire, Theft, Vandalism & Windshield Damage.
$500 Deductible for Collision, an at fault loss where you are deemed At-Fault.
OPCF19A Agree Value Endorsement.
14 Days Automatic Coverage for Newly Acquired or Replacement Vehicles.
Spare Parts coverage is provided for the insured vintage automobile, subject to $7,500 or 10% of the automobiles insured value, whichever is lower.
Towing – Where due to an insured loss the vintage automobile cannot be driven, towing is covered subject to a total limit of $1000 per occurrence.
***As a full service brokerage we are also able to offer other classic insurance programs such the Hagerty Classic car program and the Echelon Classic Car Program.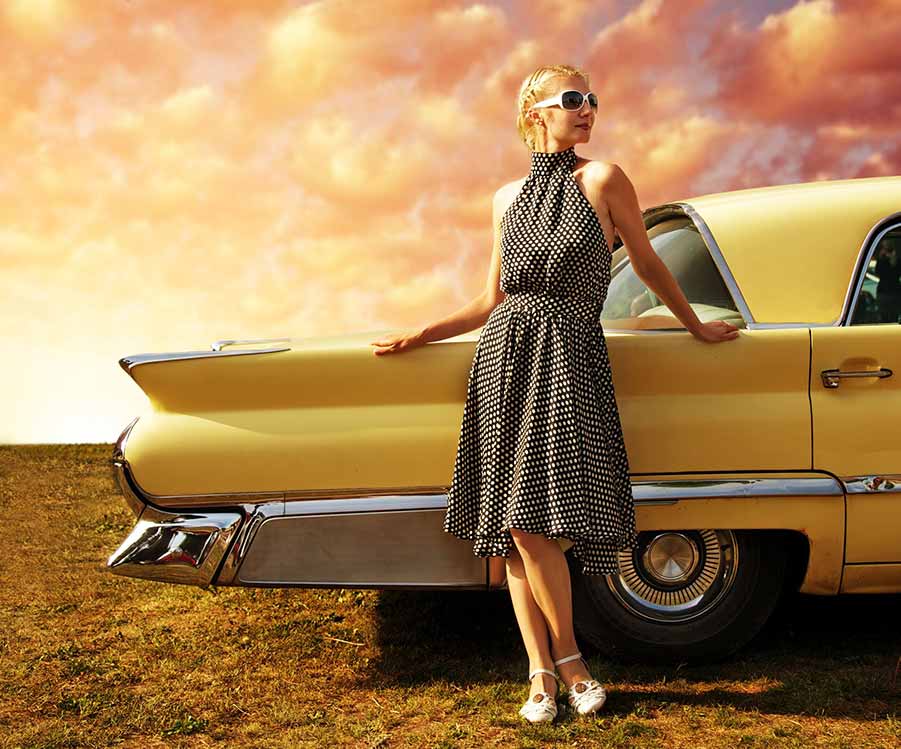 YOU said it!
Zehr Vintage CARS client since June 2011
About a year ago, I was planning to insure an antique car that was coming to me from the U.S. Unfortunately, it took the whole year to arrive and during that time, Dave at Zehr Insurance patiently stood by at the ready to service my need for coverage. Not only was his offer of coverage through the company the least expensive for my car, it was also the most flexible in how I could use the vehicle without restrictions normally associated with vintage vehicles. When it came time for the actual paperwork to be completed, Zehr, through Dave, took care of all the contacts with my builder of the car and made the entire process a real pleasure to be involved with. While other companies were most open to my requests for information, Zehr, in my opinion, went beyond the ordinary in setting up this account. Highly to be recommended.
Bruce from Midland, ON
YOU said it!
Zehr Vintage CARS client since June 2009
I have been insuring my Pro Street 67′ Camaro with Zehr Insurance for a little over a year now. When I first bought my classic car, I wasn't sure which brokerage would suit my needs best, considering it's not a typical car. After speaking with Dave, my broker, I felt completely comfortable in Zehr's hands. His professionalism, customer service, experience with high end vehicles and knowledge has put my mind at ease. They're always there for me whenever I have an inquiry regarding to my policy. I feel that my car deserves the best, and I have given it the best by insuring it with Zehr Insurance.
Laura from Caledon, ON
YOU said it!
Zehr Vintage CARS client since June 2013
For about three and half years I have been restoring my 1973 Barracuda and now it is ready for the road. My neighbor had three pamphlets of antique insurance companies including one which belonged to Zehr. When I had the car appraised, the appraiser mentioned Zehr and advised to call Gaurav Sharma. When I called Gaurav to talk to him about the car he was very friendly and helpful. Zehr rates were good and comparable with the other companies but I decided to go with Zehr as the office is close enough to go to and it is in Mopar country- New Hamburg.  Gaurav was able to get me the insurance quickly through e-mail and over the phone which was great. Thanks to Zehr for helping me get my car back on the road!
William from Brampton
This gearhead will wrenh till my final days, and to all my fellow car "Nuts", keep the shiny side up, and happy motoring.