Agricultural & Farm Insurance
Small town approach from a business standpoint
Supporting the Farm & Agri-Business communities for many years.
Farm and Agri-Business play an integral role in our society and communities. Zehr Insurance Brokers understands the importance of these operations and have been supporting the Farm & Agri-Business communities for many years. Through our many years of servicing the agriculture community, we have become a large provider of insurance for all types of farming operations and agri-business. We provide choices to our clients by engaging in explanations to ensure a clear understanding of coverage and also ensuring the proper coverage is applied.
Our success has been our small town approach in communicating effectively to our clients, along with our ability to address situations from a business standpoint. Due to our proven track record of exceptional service, integrity and overall quality of business, Zehr has built a strong relationship with our insurance companies. As a broker we have access to multiple insurance companies to ensure we provide our clients with proper coverage for their specific, unique situation at a competitive price.
We provide Farm & Agri-Business insurance for all operations- large & small including the following:
Poultry Farms
Dairy Farms
Beef Operations
Cash Crop Operations
Custom Farming
Equine Farms
Hog Operations
Hobby Farms
Drying Operation
Feed Mill
Antique Tractor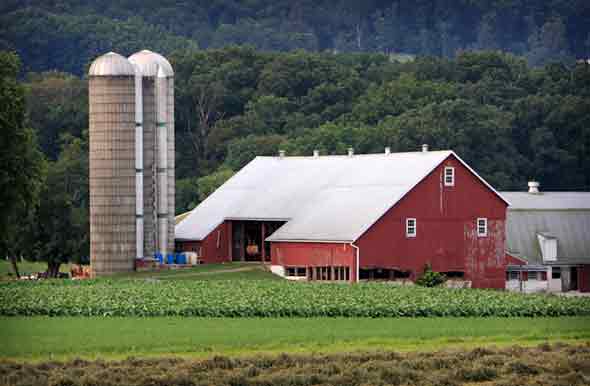 With Zehr you have options!
Zehr Insurance Brokers has access to some of the leading Farm & Agri-Business Insurance companies in southwestern Ontario including but not limited to Heartland Farm Mutual, Trillium Mutual and Howick Mutual
Speak to us
Contact any of our offices to speak to a Farm insurance specialist. We would be more than happy to visit your operation(s) and provide you with a comprehensive, no obligation quotation.
Hit by a tornado is a terrible thing to go through but your broker is there to help you.
By Greg Pennings, Zehr Insurance Brokers  Farm Insurance Underwriting Manager. Do Farmers need Equipment Breakdown Coverage? At Zehr Insurance Brokers, We understand that farming is an equipment intensive business. With the pressure for greater output and efficiency,...