Protecting What Matters To You
All businesses have a need for some sort of business insurance.
Without proper coverage in place many businesses would face immediate financial ruin in the event of a loss.  Even worse, the business owner could be held personally liable!
Business insurance is designed to protect you in the event of a sudden and unforeseen loss or damage to your own property, to third party's property and to injuries caused by third party persons.  Business insurance not only protects you from premises liability exposures but can also protect you from potential product liability exposures.
Business insurance protects your own business property including stock, equipment and tools.  Another key feature of commercial insurance is Business Interruption Insurance.  Business Interruption Insurance supports you when your business cannot operate as a result of a covered loss.  It pays your fixed expenses and even employee wages until your business is back up and running.
Every commercial risk is different.  No matter what business you are in- retail, office, contracting, realty, manufacturing, etc or even a home based business such as a hairdresser- Zehr Insurance Brokers can customize a business insurance policy to best suit your needs.
Types of Business Policies & Coverage
Property Insurance
Equipment Breakdown
Business Interruption
Crime
Commercial General Liability
Professional Liability
Errors & Omissions Liability
Commercial Umbrella Liability
Directors & Officers Liability
Various Package Policies (ie. store, office, contractor)
Individually Rated Commercial Automobile
Fleet Rated Commercial Automobile
Garage Policies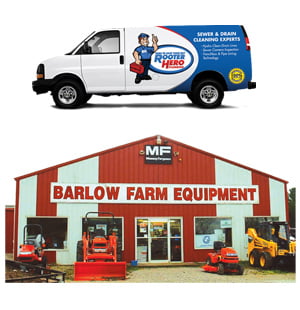 Vintage Car Club Liability
Since 1954
Our not for profit car club insurance program is competitively tailored for car club members, associations and corporations.
We provide Commercial General Liability insurance, which covers legal liability for bodily injury or property damage that arises out of your club's premises, operations and activities or products. We combine this with Director's & Officer's Liability insurance so the directors and executive officers of your club can rest assured they have the protection that will respond to liabilities that may fall upon themselves, in addition to their clubs or groups.
Speak to our "CARS" special interest or commercial lines brokers about your club's liability exposures. We'll help you manage your risks and back it up with the right insurance policy at the right competitive price.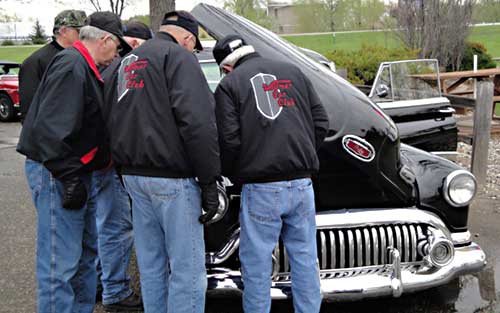 Surety Bonds
Zehr Insurance Brokers also specializes in Surety Bonds and are able to arrange the underwriting of a broad range of surety bonds for Canadian businesses and individuals.
Our Commercial Lines staff are well versed in:
Contractor Bonds
Customs and Guarantee Bonds
Estate Bonds
Speak to one of our specialized Commercial Insurance Brokers at any of our 7 offices for more information or a no-obligation quotation.
Small business owners face a tough choice on whether to purchase health benefits for employees in order to attract and retain talent, or risk the potential negative impact on recruitment, retention, and overall employee satisfaction.