Looking for an Appraiser?
Click on your Ontario location below to see a recommended appraiser in your area.
Antique Car Valuations
There are many methods for collector car and antique car owners, or prospective vintage car owners to be able to consider valuations of antique cars.
Depending on where in the spectrum of ownership someone may be, be it a seasoned collector or someone that is new to the collector car hobby, they may use their intuitive market knowledge, or they may benefit from using the services of professional appraisers that can give their opinions, by virtue of appraisals.
In addition to providing a direct benefit to themselves, often an appraisal assists in qualifying an antique car owner to place antique, collector car or vintage car and auto insurance.
Appraisal = Correct Valuations
An appraisal can give an antique car owner peace of mind that they have approached the market at an appropriate price – that they paid the right money for their prized possession. Possibly they are looking to sell their collector car and are looking to establish an independent third party appraiser bench mark for a valuation.
Collector cars take many forms – some are modified to a large extent, others are original antique cars that can be affected by many variable market influences. How does one know what the value should be? An appraisal will help with that, as a respected professional opinion can be put to paper and it carries credibility to what the car owner needs to portray to other parties such as prospective buyers, sellers or insurance companies.
Peace of mind in the event of a claim
An appraisal supports an ability to secure collector antique car insurance with preferred competitive terms, such as an agreed value under the endorsement 19A – Agreed Value Endorsement, at great rates. It brings a clear understanding of the appraiser's opinion by providing a full description of the antique, vintage or collector car. This way in the event of a claim there should be no need to question the validity of what the vehicle in question is, or worse, was before the accident, loss or damage occurred that gave rise to an insurance claim.
An appraiser has to stand behind their professionalism and the car owners, the insurance companies and their own associations and peers hold them to high standards that the public have come to trust. That trust provides more peace of mind to the collector car owner, and to the insurance company's vintage car collector car policy holder.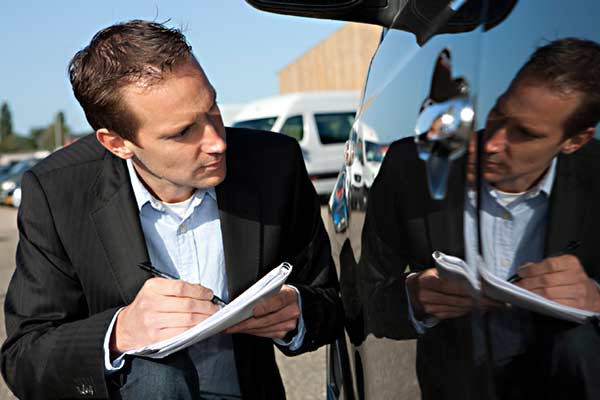 Zehr Insurance Brokers and Zehr Vintage CARS recognizes the importance of having a comprehensive 3rd party appraisal for our client's collectible autos.  For years, Zehr has supported the appraiser community and values their professionalism, integrity and expertise.  A comprehensive appraisal will give every party in the circle of owner, buyer, insurance company and the insurance policy peace of mind that the collectible, vintage or modified car is insured and or valued correctly.
Looking for an appraiser?