Featured Car of the Month
From passionate owners who love their vintage cars!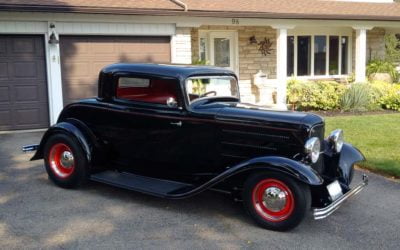 Owned by Dale, Kitchener, ON. I purchased this 1932 Ford 3 Window Coupe four years ago. Was a good looking car but had issues. The car had never been in the sun so when I took it out, it blistered the paint badly. This car was originally rebuilt around 2010 and used...