Featured Car of the Month
From passionate owners who love their vintage cars!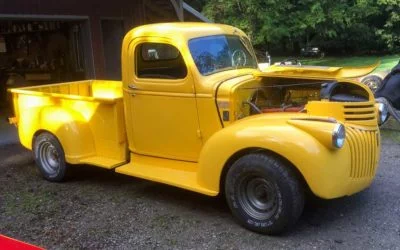 Owned by George from Scotland, ON. "I bought that truck several years ago off a farm. The engine is a 1979 Chevy 250 CID with 155 HP and a 6 cylinder engine. Transmission is 4 speed automatic with overdrive. This truck is mounted on the chassis from a 1980 Chevrolet...