Featured Car of the Month
From passionate owners who love their vintage cars!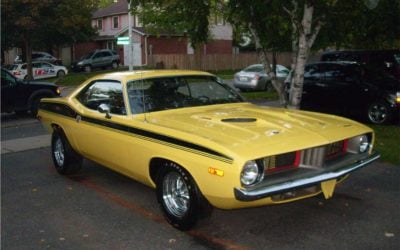 Owner is Bill from Brampton, ON. Bill told us: "I have a 1973 Barracuda with 340 cu in motor with a 4 speed manual transmission. I bought this car in 1973 from Raceway Motors in Rexdale so I am the original owner. The car was pulled off the road in 1980 due...