Featured Car of the Month
From passionate owners who love their vintage cars!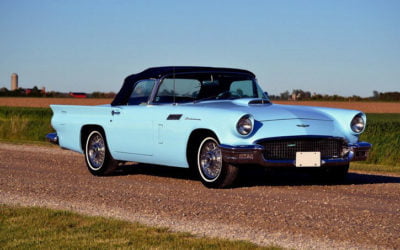 Owners: Tony & Sharon from Woodstock "I always liked the 1957 Ford Thunderbird. One of my first used cars I bought was a 1957 Ford Fairlane 500 in the early 1960's. But this 1957 TBird is sportier. Actually I purchased this 1957 Tbird for my wife last...