Featured Car of the Month
From passionate owners who love their vintage cars!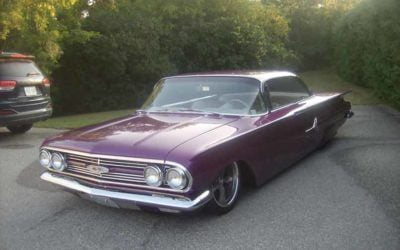 Owned by Rodney & Debbie from Orillia, ON. This 1960 Impala is owned by Rod and Debbie Barkey of Orillia Ontario, it was purchased in 2001 and was all white and original. In 2008 the car was totally disassembled and sent to a body shop for a complete colour...