Featured Car of the Month
From passionate owners who love their vintage cars!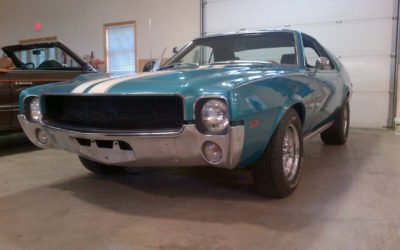 Owned by Zehr Insurance Brokers. "It was 1969 – Rudy Held, a young apprentice mechanic at an AMC car dealer would buy a new 1969 AMX. A unique car in the Mustang, Camaro/Trans Am, Mopar lineup that would go on to secure Held dozens of racing trophies. With the...