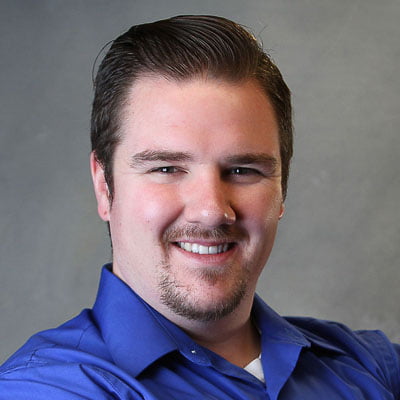 Written by Kurtis Waymouth
Branch Manager, Tavistock office
To many people their bike is one their most prized possessions. Much like people who are car enthusiasts, bike enthusiasts have a special connection to their bikes, a love affair like no other. As a bike enthusiast myself, I know this feeling, spending my time day dreaming about when I will be able to hit the trails again. However, I too often see on social media posts of stolen bikes and the owner with no coverage to help them.
After purchasing a bike, one thing on the to-do list should be making sure that your new purchase is properly insured. Between riding, and being transported on your vehicle, your bike is regularly at risk of damage or theft.
I took to biking at the age of three and have been through a number of bike growing up, many of which my parents still have at their home! It is fun seeing my children starting to ride bikes that used to be mine.
The first bike that I ever bought myself was a 2004 Specialized Hardrock Pro. I made many great memories on that bike. My Aunt frequently took my cousins and me to London on their paved trails, and on the trails around Fanshawe Conservation Area.
As I got older and could drive, I found myself biking more for hitting jumps and drops, which lead to my Hardrock being in the shop quite frequently, unable to handle the abuse. So I upgraded to a 2007 Specialized P.2, a heavy dirt jumper, and one that ended up lasting me until present day!
I love my dirt jumper, but last year decided to upgrade to a new bike, that was suited for the single-track riding that is available in my area. I purchased a 2021 Giant Fathom from my local bike shop, which has been an amazing aggressive hardtail to ride.
With the purchase, I got thinking about insurance, as I am an insurance broker. I wondered how I would properly cover my new bike. Is it just covered under my home insurance without telling my provider? Do I have to list it special on the policy? What if I didn't have a property policy to claim against? What if I am injured on my bike? What if I race my bike or use it professionally?
Your home, tenants or condominium policy would be the policy that would cover theft, or damage to your bike. As a standard, all policies will have a Special Limit for bikes on their policies, meaning that even though it is your personal contents it is subject to a max payout on the policy. On average, this max limit for bikes is $1000 per claim. These claims would also be subject to your deductible and your Claims Free Discount.
To ensure you do get correct coverage for your bike, you can list (schedule) your bike on your policy. Your policy will then cover you for a like kind or quality bike up to the maximum limit you listed the bike for. This would be determined by purchase price, or list price new. Scheduling your bike would still be subject to a deductible and you risk losing your Claims Free Discount.
If you do not carry a property insurance policy then you would not be able to schedule your bike or make a claim on any policy – possibly not even if your bike is stolen out of your car. It is also important to note, that you property policy will not cover injuries, or medical care you require from an accident on your bike. In many cases, items that are used in the course of business or for purposes of items like racing would be excluded as well.
This is where I wondered if there could be a more comprehensive package for bike owners, that covered your bike like your property insurance would, but also provided some further enhancements that you could not get anywhere else. With that thought came the creation of ZehrPEDAL, and enhanced insurance program for bike owners.
ZehrPEDAL, first and foremost, covers your bike for theft and damage. Coverage is provided on a Replacement Cost basis for the first 3 years from new and then will be covered for its market value after this.
A deductible does apply to claims, and is set to 5% of the listed bike value. There is a minimum of a $250 deductible, and has a max of $1000.
Beyond covering your bike, the ZehrPEDAL policy will cover up to $500 in riding gear and $500 in bike carriers. Options are available for your bike if it is used for racing or if it is used in the course of business.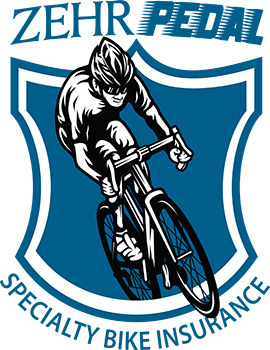 ZehrPEDAL is unique in the range of bikes and bike related units it can insure. Under the program, you can insure road bikes, mountain bikes, and fat tire bikes, including electronic pedal assist. Further, full electronic powered bikes and scooters can be insured under the program along with Segway's and e-skateboards.
One of the biggest advantages to the ZehrPEDAL program is the optional Accident Policy. This addition provides coverage for injuries incurred while riding your bike. Coverage under ZehrPEDAL would provide coverage options for death, loss of limb, speech, hearing and paralysis. There are further enhancements to the accident policy, which provides a Weekly Accident Benefit for lost wages, Emergency Medical Bills, Ambulance Charges, Prosthetic Devices and Funeral Expenses. These benefits can be extremely helpful if you get hurt while riding your bike.
Finally, having a separate policy for your bike allows you to keep claims off your primary policy. Especially for homeowners or condominium owners who have a mortgage, insurance is mandatory. Putting in too many claims can lead to increased premium of the even having your policy cancelled from your provider and can make it more difficult to find affordable coverage.
Typically, a standard property insurance policy is there to protect you from life changing events and not the loss of "toys" like your bicycle. However, we can help protect your bike and other items such as scooters, boats and trailers by insuring them on separate insurance policies.
Lastly
To launch this new program, we are looking to give back to the bike community, by providing support to own our local trail systems. For every ZehrPEDAL quote we do, Zehr Insurance will make a $4 donation to The Hydrocut Trails. Zehr Insurance will then add an addition $2 donation for every addition line of business we quote on (home and auto), to a maximum of $8 per quotation.
If you are a passionate bike owner like I am, having proper insurance for your bike should be a must. Do not hesitate to reach out to me with questions or a quote! [email protected]
This also gives us the opportunity to discuss any potential risks and help ensure that we are protecting what matters to you most!
So jet off (after completing your check list) and enjoy some relaxation and rejuvenation to its fullest when you finally can.
Call Zehr Insurance brokers and see if we can help you with your insurance needs.