The Ontario Government has announced that on Friday, September 6, 2019, digital liability pink cards will be acceptable proof of insurance!
This is an important step in bringing digital insurance solutions to Ontario drivers!
How many of us have opened our plastic liability card holder either when time to renew our licence sticker, or worse…, only to realize that the expiration date of our insurance policy has passed?
Our insurance policy renewals are mailed to us typically a few months before our renewal dates. I remove my new pink cards from the package, review, and file the renewal with my prior year's documents.
But now what?
What was my renewal date?
Where did I put those pink cards?
I usually stick them in my wallet and by the time my renewal date comes around the nice fresh pink cards are crinkled along with all of my other receipts I hang onto in my wallet.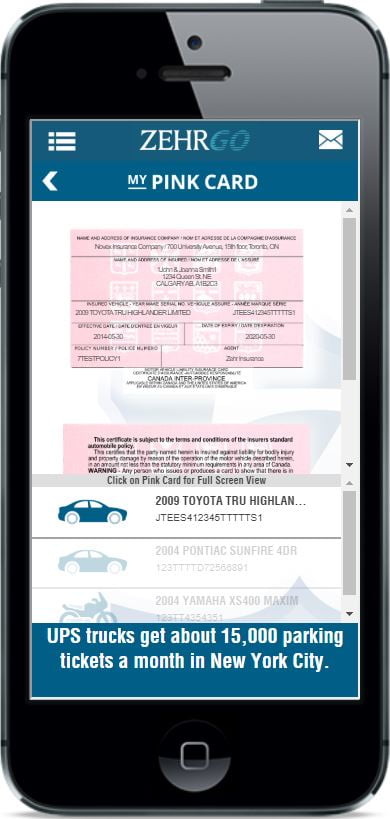 Since 2017, Zehr Insurance has been utilizing a client portal and mobile application which we've called ZehrGo.
ZehrGo allows our policy holders to access their policy documents, payment information, coverage details, file a claim, and print off new liability cards. With the Ontario Government's announcement of digital pink cards as proof of liability, our clients can now provide confirmation of liability coverage right from their smartphone!
Your vehicle pink cards are automatically updated if you substitute to a new vehicle or change coverage on your seasonal vehicles.
In order to access ZehrGo you can call your broker or go to www.zehrgo.com to sign up (or click the Customer Login button below).
If you elect to self-sign up you will need your driver's licence, auto insurance policy number, and date of birth.
We are always happy to assist you with any questions you may have about how to access your account or view your pink cards.
Keep your insurance information on the go – with ZehrGo!