NOTICE OF OFFICE CLOSURE
DUE TO COVID-19
RISK CONTROL MEASURES
TUESDAY MARCH 17 TO MONDAY APRIL 6, 2020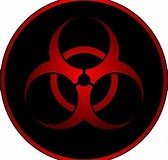 The status of the COVID-19 epidemic is changing by the hour. For many of us, this is an unprecedented situation facing our communities.
Zehr Insurance Brokers wishes to continue our business operations as seamlessly as possible in order to provide continued service to our clients as well as our employees.
Our brokerage has implemented many home offices for our staff in order to remain connected to our brokerage and our clients in this time of isolation and social-distancing.
Please note that our offices will be closed to members of the public. We are taking this measure to protect not only our staff, but also our clients as the spread of Covid-19 increases rapidly.
We always love to see our clients come into our offices however at this time, it is likely that all requests and changes are able to be submitted either via telephone or electronically. To find your broker's contact information should you not have it, please go to https://www.zehrinsurance.com/staff-listing/
Our brokerage is pleased to offer our clients access to our ZehrGO client portal. Digital pink cards, policy documents, change request submission, and claim submission are all possible through ZehrGO. To sign up, please go to www.zehrgo.com or send your sign up request to [email protected].
The utilization of after hours claims reporting service is also available through Crawford Adjusters. You may submit your claim by calling Crawford when our office is closed at 866-226-0018.
Thank you to all of our clients in understanding our actions during this difficult time.
Yours in Health,
The Zehr Insurance Brokers Ltd. Team