Written by James Hitchcock
Zehr Agricultural Manager
How many of us run in to grab something and maybe forget to lock the car and run into the house?
Have been to a store 100 times and are only going to be 50-100 feet from the car?
Who considers their car or truck to be their office on wheels?
I'm sure many people can relate to one of the above scenarios and nothing has ever happened to their vehicles. However, I would like to share a few stories that recently occurred with a few of my client's and some of the challenges they faced with respect to their recent losses.
A customer was off to pick up some part for curb-side pick-up at a local retailer in mid-May in the Halton region. They were driving a 2014 Ford F-150 that they were using as their mobile office. Within said office there were company cheques for vendors, parts for machines, tools, and even a wallet. He parked the car, saw the entrance of the store, and walked over to pick up a part, and before he could turn back, the truck was veering off through the parking lot. The customer had been to the store several times even in the past weeks. They have lived in the area for more than 40 years and had a sense of safety without the community they live. It is worth noting that the keys were left in the car, but to witnesses, the person who drove off in the truck seemed to come out of nowhere before speeding off. Unfortunately to date, the contents of the vehicle, nor the vehicle itself have been found.
The second instance was even more recent, and more brazen.
A client has his home and business on a rural property set off a main road in the Simcoe area. Their property sits a good 500 feet from the road and has sensor to notify when someone comes up or goes down the lane way. They have two large commercial buildings and several vehicles safely locked on the property. They had a 2019 Ford F-350 that had just come back to have some maintenance and work done and had been parked and locked outside on the property. Within a ten-minute window of one of the owners leaving and before another returned the someone had made their way to the property, gained access to the vehicle and was able to take off with the vehicle, thankfully without anything much of value in it. This vehicle was found by the Hamilton Regional Police on a main highway, burned to almost a near unrecognizable state.
As we continue to work with these clients there is an importance of coverage for each one of them, and making sure they have the proper endorsements so they are not out of work, or a vehicle for any prolonged period of time.
Coverage, with all policies
With all vehicle policies making sure that you have the proper optional physical damage coverage as follows (Source FSCO.GOV.ON.CA):
Collision or upset – This coverage pays for losses caused when an insured vehicle is involved in a collision with another object, including another vehicle, or rolls over. "Object" includes: another vehicle or a trailer that is attached to the vehicle that is covered by your insurance policy; the surface of the ground, and any object in or on the ground.
All Perils – This combines Collision or Upset and Comprehensive coverages. In addition, it covers loss or damage caused if a person who lives in your home steals the vehicle that is covered by your insurance policy. All Perils also covers you if an employee who drives or uses, services or repairs that vehicle, steals it. For example, if you take your vehicle to a garage for repairs and an employee involved in the repair of your vehicle steals it, All Perils would cover you.
Comprehensive coverage for an automobile – This coverage pays for losses, other than those covered by Collision or Upset, including perils listed under Specified Perils, falling or flying objects, missiles and vandalism.
Specified Perils – This coverage pays for losses caused by one of the following perils: fire; theft or attempted theft; lightning, windstorm, hail, or rising water; earthquake; explosion; riot or civil disturbance; falling or forced landing of an aircraft or parts of an aircraft; or the stranding, sinking, burning, derailment or collision of any kind of transport in, or upon which an insured vehicle is being carried on land or water.
Additional Coverage
When it comes to the additional automobile coverage it is important to make sure that you are aware of the following endorsements (Source FSRAO.CA):
OPCF 20 – Coverage for Transportation Replacement -This change is part of your policy. It provides coverage for you when you need to pay for other means of transportation because of loss or damage to your automobile caused by a peril for which you are insured.
OPCF 27 – Liability for Damage to Non-Owned Automobiles and other coverage when insured persons drive, rent, or lease other automobiles. – for loss or damage to a non-owned automobile including its equipment resulting from the care, custody or control of that non-owned automobile by an insured person, and when a person named below drives other automobiles or rents or leases other automobiles
OPCF 27B – Business operation- Liability for Damage to Non-Owned Automobiles in Your Care, Custody, or Control – This change is part of your policy. It provides coverage for loss or damage to a non-owned automobile including its equipment resulting from your care, custody or control of that non-owned automobile.
OPCF 43 – Removing Depreciation Deduction – This change is part of your policy. It removes our right to deduct depreciation from the value of your automobile when settling a claim for loss or damage. (Subject to use, age, and value of vehicle)
OPCF 43A – Removing Depreciation Deduction for Specified Lessee(s) – This change is part of your policy. It removes our right to deduct depreciation from the value of your automobile when settling a claim for loss or damage. (Subject to use, age, and value of vehicle)
Each one of these coverages help to ensure there are minimal gaps when any one of the unfortunate occurrences takes place. We also need to ensure that we are considering the property within these vehicles and what they are used for. For any of your personal items within the vehicle this would usually fall within your personal tenants, condo, or homeowner's insurance content coverage.
Commercial
For most items used during a commercial operation, or business they would need to be either scheduled or included under a commercial package policy. These coverages typically look like the following (Source Economical Insurance):
Tool Floater – In the event that any of the property insured is lost, destroyed or damaged by the perils insured against, the Insurer will indemnify the Insured against the direct loss so caused to an amount not exceeding whichever is the least of: A. the actual cash value of the property at the time of loss, destruction or damage; the interest of the Insured in the property; the amount of insurance specified on the item.
Installation Floater – Insured or the property of others which the Insured is under obligation to keep insured or for which the Insured is legally liable, all being intended for installation in connection with the repair, completion, erection or improvement of property in the conduct of the business operations of the Insured as specified in the insurance policy.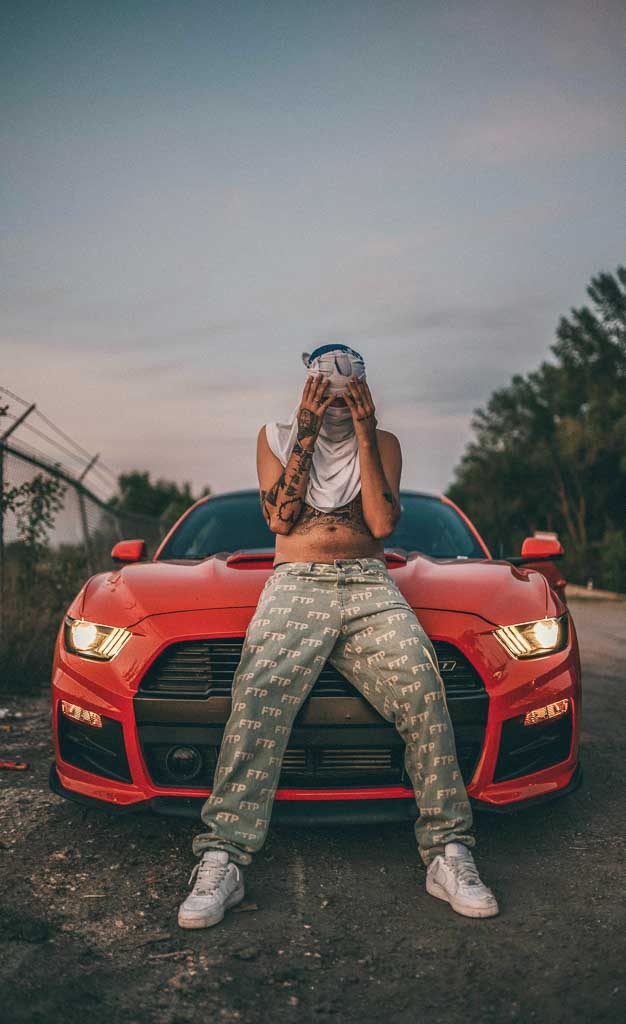 Deductibles
For those that fall into these scenarios we also have deductibles on each one of these to consider. Sometimes we will see vehicles that have $500, $1,000, or even $2,500 deductibles depending on the vehicles or the manufacturer's suggested retail price. We then need to consider the deductible for the contents, tools, equipment or material. Sometimes this coverage is with different carries and may have the same deductible noted above.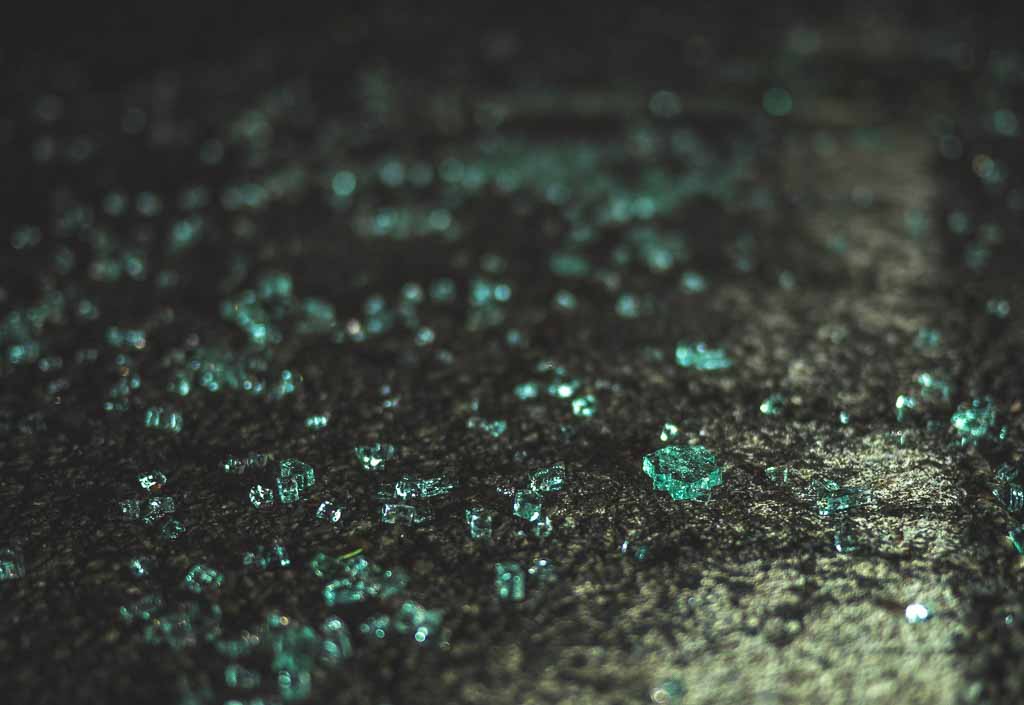 Conditions
Within some of these coverages for the property, there also may be certain stipulations, or conditions to where coverage may or may not apply.
A good example would be a locked vehicle warranty. I would think of a contractor that has a van that he keeps several thousand in hand tools for his work, and is walking in and out of a job site without locking the vehicle. These items are likely to walk away and may not be covered if not securely locked in the vehicle, or having shown forced entry into the vehicle.
Lastly…
There is so much to consider in the trials of the world today. We, as brokers, do our best to be here to help you navigate through and try and protect you with the best product we are able. We look to partner with our clients to see where there are opportunities for efficiencies and savings.
In some of the instances above if you are able to find carriers that will cover both the vehicle and the property, you may have options for only one deductible. This also brings in an opportunity to use one carrier which can alleviate a lot of headache trying to work between separate carriers and potentially who will pay for the loss.
Working through any claim can be cumbersome, stressful, and expensive. That is why we are here to try and help! We encourage you to reach out with all your questions, thoughts, or concerns so we can help you navigate to right insurance policy for you.
Call Zehr Insurance brokers and see if we can help you with your insurance needs.