Imagine yourself, like me, born in the 90's and grew up with a love for all things cars.  From Hot Wheels, to your Dad's 1968 Chevrolet C10 something about cars has always resonated with you.  You listen to your parents talk about the cars they had growing up and the stories they created.  Buying their first car with a bag of cash, or hand painting their 1973 Ford Torino purple with a brush, was amongst the most memorable.
As you grow you long for having a car of your own and creating these memories that are attached to owning and driving a car.  Now the early 2000s hit, you're in your early teens, and Fast and Furious becomes a huge success further increasing your passion for cars and a desire to enter the tuner car world.  Now all grown up, you have a career and the ability to follow that passion and join the tuner community with a vehicle of your own.  You find a clean Acura Integra and bring it home and begin to make this vehicle yours, both in appearance and drivability.
Custom paint, spoiler, JDM body kit, wheels, tires and fully adjustable suspension are added to improve the exterior appearance.  The interior is done up with an aftermarket stereo, speakers, subwoofers, and new seats.  Under the hood the internals of the engine are replaced, new performance cam shafts, timing gears, cold air intake, ECU, fuel rail, fuel pressure regulator and full header and exhaust improvements are completed.  The transmission is rebuilt to withstand the increased power and you add a short throw shifter. 
After many months of labour doing the work you had the skills to do and having a professional do the rest you have a car that is a large improvement over the base car and is 100% yours.  You are proud of your work and are ready to show the world what you have done.  However when you call your insurance broker you soon realize that finding affordable insurance for your tuned Integra is next to impossible.
After speaking with your broker you were surprised with the outcome.  Talking with friends you knew that new modified cars were hard to find coverage for, but were not aware to the extent.  Further, there is no consistency between the various insurance providers. Below is the general overview of insurance provided by your broker:
Cosmetic changes, which can include ride height changes, wheels, tires, paint/decals, etc, can be accepted by many insurance providers, while some have their wordings state they accept no modifications at all.  Many providers take varying interpretation on these modifications as well.  Some will accept lowering; however will consider lifting a truck as unacceptable as it may allow the truck to go off-roading.  Some companies are fine with aftermarket wheels and tires, but some require that they still fit within the manufacturer's specifications.  While some companies will note the file, others want receipts to prove the value of mods and adjust the premium to account for the work being done on the vehicle.
All regular insurance companies have their wordings exclude performance upgrades.  This can include, engine swaps, turbos, superchargers, reprograming the ECU, or replacing existing parts with higher performance replacements.  It is important to note that some companies have begun to consider aftermarket air intakes and cat-back style exhaust as being performance upgrades.
Finally, stereo equipment and electronic upgrades are limited as well.  Unless stated otherwise, all Ontario automobile policies limit aftermarket electronic equipment to only $1500.  This would include items such as your stereo deck, speakers, subwoofers, amplifiers, TVs, etc, which are not made available from the factory.  Coverage for this can be increased with the purchase of an additional endorsement: "OPCF 38 – Agreed Limit for Automobile Electronic Accessories and Equipment."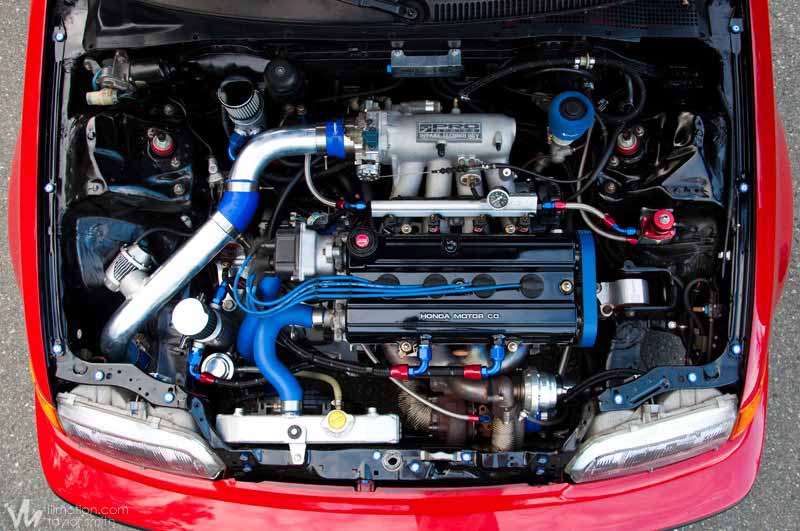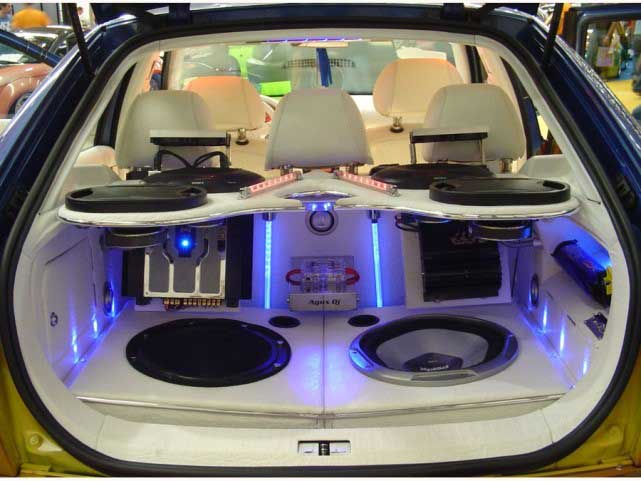 At the local car shows you find the previous generation of car enthusiasts with the vehicles of their childhood, many of which are heavily modified, even beyond what you have done.  They have swapped engines, added superchargers, roll cages, and more.  It is found that under their collector car insurance these are all well accepted practices and they hold proper coverage for their vehicles at a reasonable rate.  You can't help but feel that insurance industry is against you even though you are just another enthusiast trying to enjoy your car.
Is the insurance market to stay this way forever, is there any option for current generation tuner car and truck enthusiasts who require coverage for the cars they are passionate about?
Much of the narrative detailed above is accurate about me.  Born in 1990, my dad had a 1968 Chevrolet truck, which I was in love with even though it was falling apart.  My enthusiasm for cars has been alive in me for as long as I can remember.  I still have a large collection of hot wheels, which my 3 year old son loves, and have grown up with the Fast and Furious franchise pushing my love for cars and the potential that lives inside them.  I just do not own an Integra or any car that is worthy of my tuner car passions.
Even though my account of the Integra is not true to me, it is a narrative true to many Canadians.  The use of aftermarket parts and upgrades on vehicles has long been popular, even back to the hot rodders of old, who excel at using non factory parts on their cars.  Today the aftermarket car market is still very prevalent.  In Canada, aftermarket parts and service is a $21 billion a year industry employing 400,000 citizens [1].
The insurance market is not quick to change, basing much of its ratings off of past statistics, but it is not destined to stay the same forever.  51 years ago there was not a specialty insurance program for collector vehicles in Ontario.  John Smith, a partner with Zehr Insurance, realized the missing coverage for collector car enthusiasts and pioneered the collector car program here in Ontario.  Following the pioneering spirit of Zehr Insurance I am working on creating a program for the tuner car enthusiasts out there who are in need of proper coverage.
The first step for this to be a success is to create a database, showing the types of cars, driver information and modifications that are being done to these vehicles.  I am of the mindset that individuals who have the means to buy a car and then further invest their hard earned money to improve on the car and personalize them, are going to take the same type of care for them as we expect of our collector car owners.  We are also trying to break the mindset that tuner car enthusiasts are a group of hooligan street racers.
To create this database I have created a small 10 question survey, which gathers this information anonymously.   My hope is to have over 200 responses to the survey, feeling that this is an appropriate sample size of our market.  If you are an owner of a modified vehicle that does not qualify for collector car insurance, I encourage you to take 2 minutes of your time and help us in the creation of our program.  You can find our survey here: Modified Car Survey.
As I work towards a brighter future for car enthusiasts everywhere, at this time please ensure that you always inform your insurance broker or agent of any modifications currently done to your vehicle or you plan to do to your vehicle.  As stated above there is no general rule for what is accepted and not accepted, and it is important to ensure that when you truly need your insurance coverage it will be there to respond for you.  If you are having trouble with your existing provider or broker, please contact me: Kurtis Waymouth, [email protected] and I would love to help you out with your insurance needs.
[1] Automotive Industries Association of Canada. (n.d.). The aftermarket and why it matters. Retrieved from Automotive Industries Association of Canada: https://www.aiacanada.com/the-aftermarket-and-why-it-matters.html
Reach out today for more information!