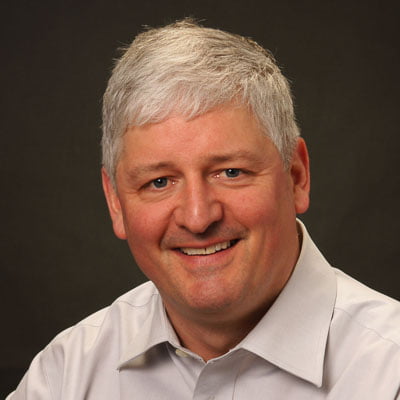 Written by John Zehr
President –Zehr Insurance Brokers
As winter has hopefully passed behind us and an extended cold spring makes it way to warmer temperatures, many people's minds are turning to outdoor activities.
Recently I have endured the sharp cold winds and in spite of those conditions, engaged in outdoor yard work, lawn raking, tree trimming and the maintenance of equipment that I will use this season to keep my home looking nice and cared for.
All of this "getting out of the house" has me thinking of warmer times ahead and outdoor recreation. Hiking, biking and vacations away from home come to mind. I reflected upon how much of Canadian society has been cooped up with Covid and all that it entails. I have not crossed the Canadian boarder since the fall of 2019. I always have said that Canada has a lot to discover. If only I had the discipline to cover our vast Canadian landscape. For some reason, Pearson Airport and its destinations always seem so much more accessible. For now, times have changed in that regard.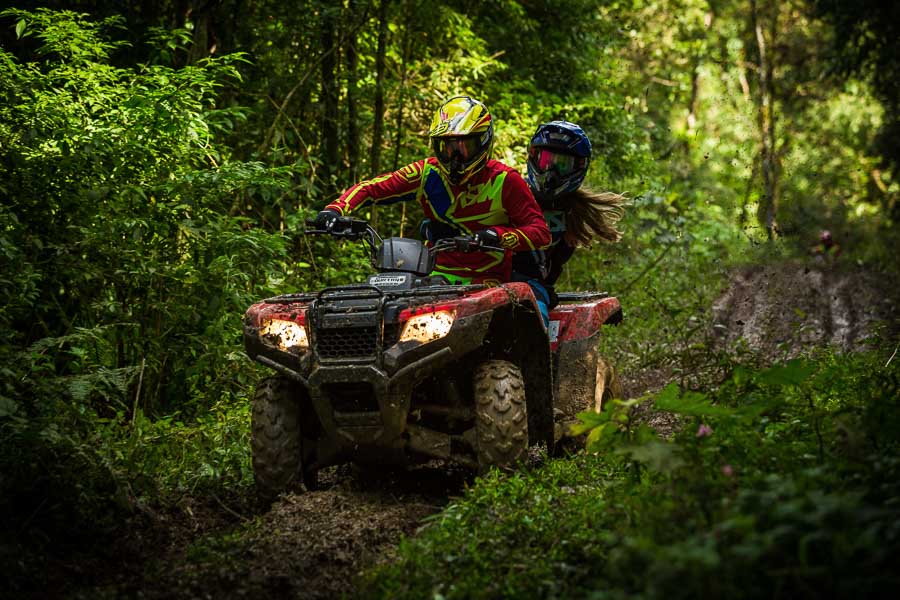 Everywhere we turn, people have domesticated their want and need of adventure right here at home. I can provide numerous examples of product shortages which for so many years were simply taken for granted. The only thing that stopped people from buying their toys was the commitment to commit to buy or even, if they felt they were not getting a good enough deal on a purchase, they maybe just did without. They would buy something easily when they were ready. This is not so much the case today because you just can't go buy that canoe, kayak, power boat, travel trailer, snowmobile or atv for example. You might do well to place an order for something and hope to get it next year – let alone negotiate any sort of sale price.
Recognizing the opportunity for Ontarians to vacation in our vast Province and how the hospitality and tourism industry has suffered during the past two years of Covid, the Government of Ontario recently provided a "staycation" tax deductible incentive to individuals and families to vacation in Ontario. From the Gov't of Ontario website it reads:
The temporary Ontario Staycation Tax Credit for 2022 aims to encourage Ontario families to explore the province, while helping the tourism and hospitality sectors recover from the financial impacts of the  COVID‑19 pandemic.
Ontario residents can claim 20% of their eligible 2022 accommodation expenses, for example, for a stay at a hotel, cottage or campground, when filing their personal Income Tax and Benefit Return for 2022. You can claim eligible expenses of up to $1,000 as an individual or $2,000 if you have a spouse, common-law partner or eligible children, to get back up to $200 as an individual or $400 as a family.
The credit will provide an estimated $270 million in support to about 1.85 million Ontario families.
The tax credit applies to short-term accommodations or camping accommodations, such as:
hotel
motel
resort
lodge
bed-and-breakfast establishment
cottage
campground
vacation rental property
As you and your family consider what type of recreation or vacation plans you may be making for this season, there are certain things we might all consider to help ensure that our plans actually pan out.
How about a little personal risk management to go along with the traditional insurance that we rely upon for when things are lost or damaged? Where I'm going with this is that it may be well and good to have your vacation trailer, motorcycle, sail or power boat and bicycles insured, unfortunately right now, if such items are not available for your vacation or amusement plans, you are going to have to make changes to your plans. Everywhere we look, there are shortages in supply chains and dealer inventory. If you are planning to book a camp site at a Provincial Park this summer, but your trailer is damaged by a collision, a tree falling on it, windstorm, vandalism or theft, while your insurance policy will be there to compensate you, no insurance will repair or replace your lost or damaged toys if those replacement parts or trailers are simply not available.
We all know the value of proper insurance for your vacation trailer, motor home, motor cycle, atv, sail boat, power boat, bicycles and the family car or truck that you plan to use to get you to your destination. What our real mission should be during these times of shortages is to ensure personal risk management practices that protect our property so that we don't need to call upon our insurance if or when something goes wrong. For example, a good way to reduce the risk of theft is to find ways to keep your property from being scene, or maximizing its security. Out of sight leads to out of mind. But if your trailer is stolen, you just might end up with a cheque in hand from your insurance company but they unfortunately are not going to be able to help you with that camp site you had booked for holidays this summer because you can't find a replacement trailer.
If you are considering going to a resort, lodge or renting a cottage somewhere, those establishments recommend you book early. Because many people are still cross boarder shy due to Covid, and possibly because of the Staycation Tax Credit, the demand for limited reservations within Ontario will fill quickly.
For cottage short term rentals, not only will the cottage owner likely have the cottage insured, if you the renter have home insurance, condo insurance or tenant insurance, your coverage likely covers you for loss or damage to your personal property that you take with you, and it also covers you for your personal and fire legal liability. Again, I recommend that everyone should keep their own personal risk management top of mind. If you are the cottage owner, you want to be sure that your reserved guests can come and as a renter, you want to be sure that your travel car, truck or van will be there for you when you need it.
On your own vehicle insurance, be sure to carry adequate limits of "loss of use" insurance should you need to rent a replacement vehicle if yours is damaged the week before you had planned to go away.
Not only in every day circumstances, but in particular, I find that when people are outside of their normal every routines, that is when it is more likely that something unforeseen and unwanted may take place. You might be hauling your vacation trailer, driving your motorhome or renting a cottage. If there is an accident, when you have home and vehicle insurance, you have liability insurance that will respond to investigate incidents, defend those incidents and pay damages if you are legally liable or somehow contributory to the mishap. Holidays bring increased road and accommodation risk exposures.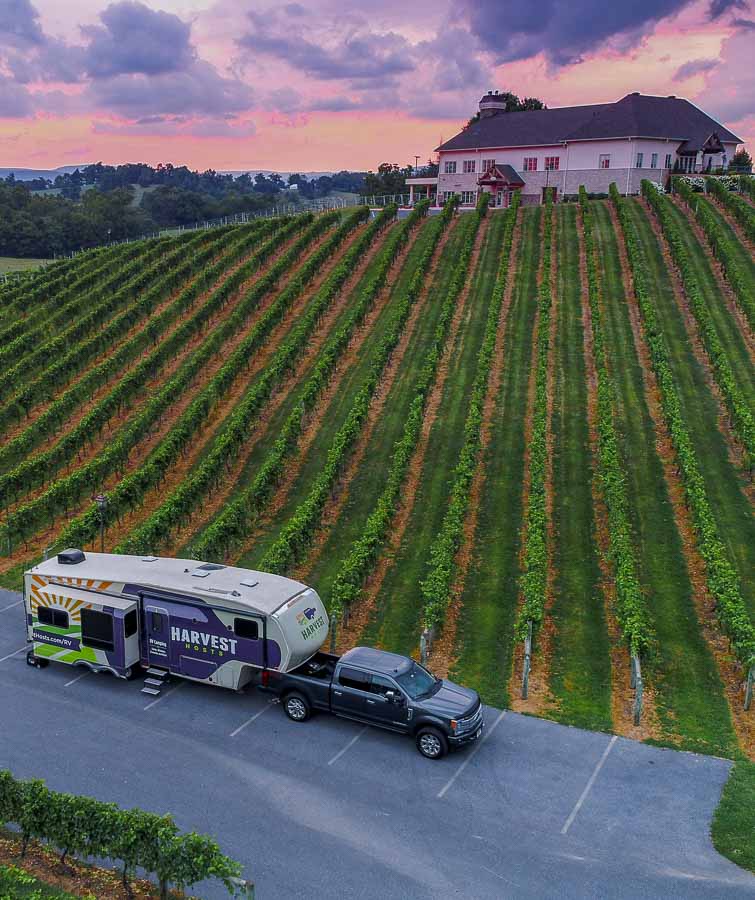 Circumstances and places are out of routine. Your personal risk and additional hazards should be kept top of mind. But, if things go terribly wrong and there is an accident or a fire in the rental cottage for example, your personal or vehicle liability insurance should be with you to respond. With that in mind, as professional insurance brokers we increasingly see that the limits of liability insurance that people carry is unfortunately frequently not adequate. It is more and more common for law suits to be issued seeking damages of various structured configurations in the amount of $3,000,000 to $5,000,000.
In the late 1970's, when I first started my career as an Insurance Broker it was common for people to carry liability insurance limits of $500,000. Then we saw the value of law suits increasing. This lead us to recommend to our customers that they carry at least $1,000,000 limits.
By the turn of the century it was common to go up to $2,000,000. This is where most of our clients are with limits today. For those who have liability risks concerns top of mind, we have to be able to provide increased liability limits in the range of $5,000,000 up to $8,000,000 or even $10,000,000 by providing a Personal Umbrella Liability insurance policy.
I find that in far too many cases today, Statements of Claim which are coming out of law offices are increasingly starting to demand damages of $3,000,000 or greater. Imagine the frustration someone feels when the insurance limits they carry are not high enough to cover the Statement of Claim that has been filed against them. In such a case where someone has $2,000,000 liability insurance limits and there is a $3,000,000 Statement of Claim, their insurance will defend the limits of the policy and the insurance company will have to recommend to the customer that they secure legal defense themselves outside of the insurance to defend the uninsured portion of the writ.
Personal Umbrella Liability insurance
Personal Umbrella Liability insurance is not expensive and covers a broad range of personal risk. As an example, a basic $1,000,000 umbrella liability policy goes on top of the $2,000,000 primary limits policy to provide a combined limit of $3,000,000. Such a policy typically covers up to 2 residences and 2 cars in the basic cost which may be in the range of $160 – $180. The car insurance portion should also cover the car insurance OPCF 44, Family Protection Endorsement. This form turns third party coverage into first party coverage for you and your family should you be on the issuing end of a Statement of Claim and a responsible party is unable to pay your damages. This form will pay you directly a shortfall.
When it comes to Personal Umbrella Liability Insurance, I often ask people, "do you have a will?". Most people have a will as they want to be able to protect and pass their hard life long earned assets to their loved ones upon their passing. I suggest that carrying what has become the common limit of liability insurance of $2,000,000 is there to protect the policyholder from their liability risk. But for the larger law suits that happen when things go terribly bad, a Personal Umbrella Liability policy is there to protect the beneficiaries of their will. That home that someone's children had hoped to live in or sell as an asset may need to be called upon for the uninsured portion of a Statement of Claim. For inexpensive catastroph protection, Personal Umbrella protection is a very good idea.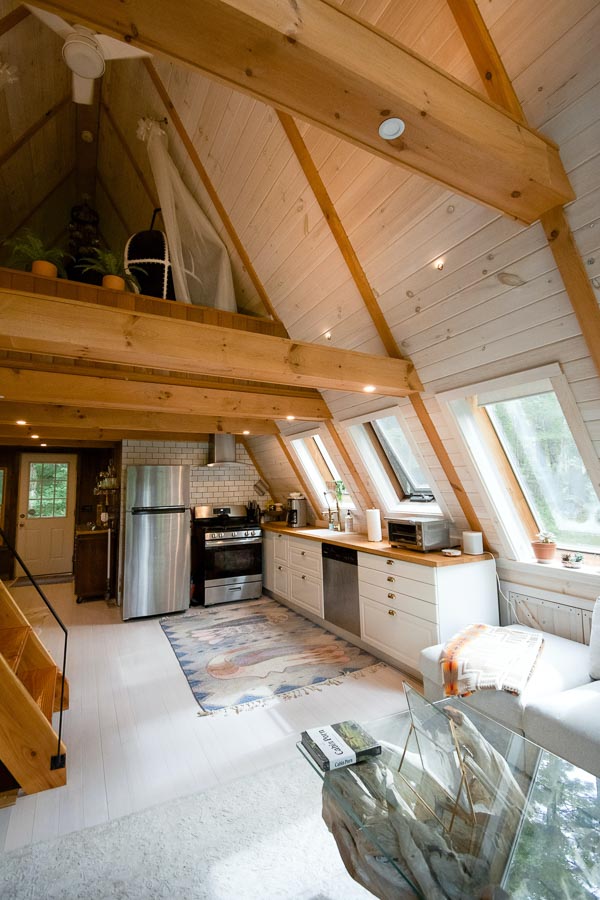 Insurance just is not enough to fix everything that can go wrong.
As the summer season approaches, and everyone makes their plans, the time is right to enjoy all the beautiful places that Ontario has to offer. Further, there is a Staycation tax credit to help everyone along with the costs. Be mindful of protecting your cars, boats, trailers and whatever it is that brings you and your family vacation enjoyment because these days, insurance just is not enough to fix everything that can go wrong. The best policy is that nothing ever goes wrong and you get away to enjoy those special times that create all of those cherished memories.
Have a safe, adventurous and great summer.
John Zehr