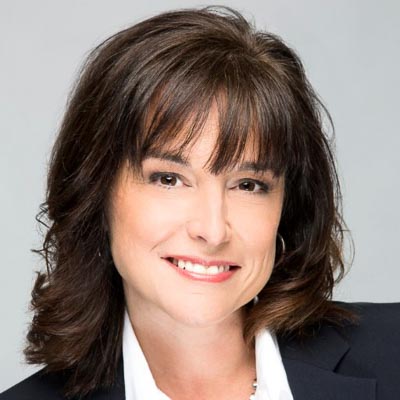 Written by Amy Brightwell
Team Lead & Account Executive
Zehr Insurance Brokers Ltd.
You have bought a home and now it is time to look for home insurance.   What do you need, how much will it cost, and what coverages should you have are likely questions that will come to mind? Home insurance can seem daunting but that is where a broker can assist you in finding the right coverage to protect your new investment.
There are factors that will determine price and what coverages you require below are a few that have an impact.
The year your home was built.
Where your home is located.
The square footage of your home
The type of property you are insuring. Examples would be detached, townhouse, condominium, etc.
If you had to rebuild the home what the cost would be
Your home's susceptibility to inclement weather (tornados, hurricanes, flooding, ice storms, etc.).
The condition of the home.
The age and type of wiring, heating, plumbing and roof
Distance from the nearest fire hydrant or fire hall.
Now that you know some of the things that will impact your home insurance cost it is time to find the right policy type. Home insurance plans do not necessarily cover everything, so you need to carefully look at your coverages.
Comprehensive Homeowners
A very common policy that is purchased is a comprehensive homeowners or otherwise known as all risk. What is all risk you may ask? All risk insurance protects your home and property from "risks and perils." It covers property damage or loss arising from accidents or unforeseeable incidents except for those that are specifically excluded. Now the question of what is "risk and perils" is on your mind.
When talking about perils and risks, it is usually referring to things like:
water damage
frozen pipes
sewer backup damage (usually—check your policy carefully, though!)
fire and smoke
lightning strikes
windstorms and hail
falling objects
theft
vandalism
ice, snow, or sleet
impact by vehicles, watercraft, or aircraft
civil disturbances or riots
accidental damage from electrical current
Broad Homeowners policy ("Named Perils")
Another type of home insurance is Broad Homeowners policy or Named Perils.
The list of perils covered under a broad form policy is standard across the industry but be sure to review your own policy to find out which specific coverages it includes.
With broad form coverage, if damage to your home is caused by a peril that is not listed in your policy, the damage may not be covered.
You will also need to check your policy for the definition of each peril that is covered, because the insurance company can limit how coverage applies.
Endorsements and Floaters
Once you decide on your policy type there are other endorsements you can add that will help make sure you have that extra coverage when need. I have listed and explained a few below.
Sewer back up Endorsement -This cover would cover damages that can happen when sump pumps, drains and sewers back up.
Overland Water Endorsement- This coverage may protect when ground water enters your home from spring thaws, torrential rain, or overflow of a river/lake.
Increased Jewelry Endorsement – Many of the insurance policy have limit on the value of jewelry they insure with this endorsement you can increase the amount covered.
Home Based Business Endorsement- it offers coverages for a home-based business: offices and office services, sales, and crafts and other services
There are several other endorsements that can be added the above are a few examples.  There are also floaters you can add on to your home policy which will protect the value of the items scheduled but may require an appraisal.
Endorsements and floaters are extra premium but can give piece of mind that you are properly covered.
Liability
Another important coverage that is included with your home insurance policy is liability.  What exactly does that cover you may wonder?  Basically, it is about financial protection – for you and your family.
The liability coverage with your homeowners policy provides coverage for payment of claims regarding bodily injury or property damage sustained by others for which you or covered residents of your household are legally responsible.
You can discuss with your broker the liability limit that would protect you the best.
Deductibles
There is yet another decision that you will need to decide when you purchase your home insurance and that is what is the deductible amount you would like.
So, what is a deductible? In the world of insurance, a deductible is the amount you pay if you have a claim before the insurance coverages kicks in.
The amount of the deductible you decide on can impact your annual cost the lower the deductible the higher the premium.
Discounts
The coverages discussed have premium but what about discounts would you qualify for any? Below are a few that may apply to you and a brief explanation
Mortgage-free discount
One pay discount- If you can make your annual home insurance payment at one time instead of monthly the insurance company may have a discount
New Home discount- If your home is new or newer some companies will offer a lower rate
Multi-policy discount- If you have your home and auto with the same company
The above information is just touching briefly on home insurance so before you make a decision on insurance try contacting an insurance  broker .   As brokers we are licensed professionals that bring our experience and knowledge to search the best insurance policy for your needs and look for the discounts that you may not have been aware of.  We are here for you and work on your behalf so give our office a call to help with your insurance needs.
Call Zehr Insurance brokers and see if we can help you with your home insurance needs.