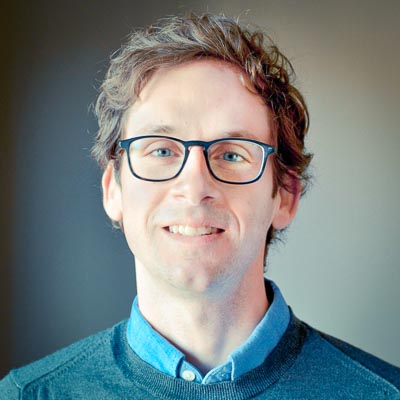 Written by Drew Campbell
Branch Manager, Mitchell Office
What are your Accident Benefits coverages in auto insurance? 
Do you need more?
At Zehr Insurance Brokers we recommend a personalized insurance experience to determine the correct coverage options and costs specific to your insurance needs.
While a standard amount are included as part of your mandatory liability coverages, we hope you do not become to anchored to the idea of this as being more than adequate, and be sure to consider your options.
The reality is that sometimes those who can afford extra costs the least have the potential to need these coverages the most, in the unfortunate event of a bad accident.  
Let's walk through the coverages and buy-up options.
Accident Benefits
They are there to respond if you are injured in a collision, or to support your family if you are critically injured or pass away.  The AB section provides compensation if you, your passengers, or a pedestrian is injured in a car accident, regardless of who is at fault.  It covers associated costs arising from such a loss, including rehabilitation, income replacement, and other related services needed to get you back on your feet.
At Zehr we recommend selecting increased optional AB that suit your needs.  As time goes by, numerous life changing events take place that alter your insurance needs.  This is why we recommend regular portfolio reviews to reflect such changes – marriage, divorce, kids, employment, benefits, or changes in health.  Do you earn more than $30,000?  Is anyone dependent on you financially or does your employer have a group plan? 
Asking these kinds of questions ensures we identify any potential gaps in coverage, or in some cases might realize some savings $$$. 
A conversation in Accident Benefits can also lead you to think about other contingencies we may be able to help with – like, "maybe I should have Life Insurance." 
Back to AB. 
Let's simulate a review by first considering some lifestyle questions:
Do you make more than $30,000 a year? Consider increasing your Income Replacement Benefit to $600, $800 or $1000 a week.
Are there people in your life who depend on you financially or for care (children, elderly or disabled)? Consider extending your Caregiver Benefit and/or adding a Dependent Care Benefit.
Does your employer provide a Group Insurance Plan? Talk to your administrator to find out what you're covered for.  Consider increasing your Medical Rehabilitation Benefit.  Most plans are limited to $500/year practitioner, and OHIP does not cover things like occupational therapy, private nursing and psychology.  And by the way—Zehr offer Group Insurance plans.  You can qualify with as few as 2 employees.
There's a good chance you were not aware your standard car insurance coverages extended to these areas.  And that's ok – we're here to ask the right questions.  
Coverage and Costs
Now let's take a look at coverage sub-limits and ballpark their costs.
Medical, Rehabilitation and Attendant Care Benefit
The standard benefit pays up to $65,000 for medical and rehabilitation expenses for non-catastrophic injuries. For catastrophic injury claims, a combined limit for medical, rehabilitation and attendant care benefit of $1,000,000 provided.
As an option, limits can be increased to $130,000 for non-catastrophic injuries, $2,000,000 for catastrophic injuries,or increased to $1,000,000 for non-catastrophic injuries and $2,000,000 for catastrophic injuries to a total of  $3,000,000.
To max out these important areas of coverage could cost as little as $95 per vehicle annually.
Caregiver, Housekeeping and Home Maintenance Expenses Benefit
Reimbursement to hire someone to care for your dependents.  Up to $250/week for first dependent, $50/week for additional dependents – for catastrophic injuries only.   The standard benefit available provides for up to $100/week only for a person who is catastrophically injured.
As an option, can extend benefit to cover Serious + Minor injuries – not just catastrophic.
~$55 additional premium.
Increased Income Replacement
A weekly income is included, it pays 70% of gross income up to $400/week.
Would this be adequate for your lifestyle and ongoing expenses while you are down and out?
As an option, can increase to $600, $800, or $1,000/ week.
~$60-120.
Dependent Care
There is no standard dependent care benefit for people who are employed and also care for dependents.
As an option, you can receive up to $75/week for first dependent and $25/week for additional dependents to a max of $150/week.
~$16.
Increased Death & Funeral
The standard death benefit provides a lump sum payout to your spouse and dependents, and a second lump sum payout to cover the cost of funeral expenses. The amount $25,000 is for an eligible spouse and $10,000 is for each dependent, plus a $6,000 funeral benefit.
As an option, you can increase the sum for an eligible spouse to $50,000; $20,000 for each dependent, and an $8,000 funeral benefit.
~$14
Indexation Benefit
Inflation is a hot topic of late- supply chain strains due to Covid, massive stimulus spending.  Benefits do not account for changes in inflation.
As an option, you can adjust annually according to the Consumer Price Index of Canada.
~$73
Added Coverage to Offset Tort Deductible
The deductible is the amount deducted from a settlement or court award for pain and suffering, today stated to be $36,500.
As an option, reduce the deductible associated with court awarded compensation for pain and suffering by $10,000.
~$35
That concludes our tour through the Accident Benefits portion of your Auto Insurance Policy. 
Hopefully you did not glaze over and have made it through, or at least have picked something up along the way.  The nice part is you do not have to retain it all or make decisions with no guidance. 
Just pick up the phone and call your trusted broker at Zehr today.