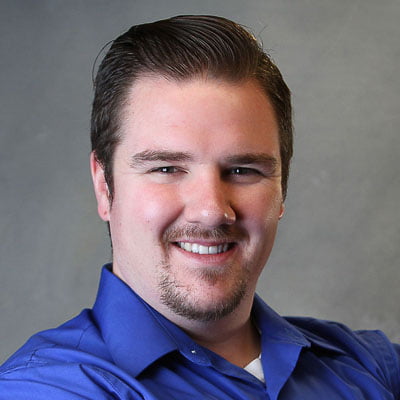 Written by Kurtis Waymouth
Branch Manager, Tavistock
Zehr Insurance Brokers Ltd.
As leaders of insurance for collector cars in Ontario, and as a car enthusiast myself, I like to see how things change in our niche market of choice. 
Traditionally, collector cars in Ontario are thought to be the large "American" V8 cars and hot rods of the 30's to 70's.  These cars are highly sought after and due to their popularity demanded high values, which rose rapidly over the past 50+ years that our collector car program has ran.
However, many sources are showing that these traditional classics are started to slow in value increase and some may start to be seeing a slow decline. 
Why is this, and is there a new generation of cars that are making a foot hold in this market.  I took the opportunity to sit down with Justin Sookraj of Wells Auto, a restoration shop in the business of restoring DeLorean's and also the founder of the Oblivion – 80's & 90's Car and Culture Show.
What Makes Cars Collectible & Who Owns Them
To start off, we need to understand the definition of what makes something collectible. As per the Cambridge Dictionary a collectable is an object that people collect as a hobby or an investment. For cars and many other collector items, the value and love for them comes from the nostalgia that the owner feels from having them.
A vehicle's looks, automotive history, rarity, etc. do play into this as well, but ultimately people are looking to buy what they hung up as posters on their wall when they were kids.
These were cars that were in the school parking lots, owned by their friends or parents, and take them back to a love they had in the past.
Most collector car owners would start their journey at 40 to 50 years old, where their kids are moving out, and finishing post-secondary school, mortgages are finishing up and they find themselves with extra money to spend on the things they have always personally desired.
Back in 1968, when Zehr Insurance started the collector car program here in Ontario, the above demographic would have been teenagers through the 30's and witnessed the pioneering of hot rodding.
The next generation grew the hype for the coke bottle inspired classics, like the Chevrolet Impala, and the trend continues.
As time has gone on and generations past, there seem to be less and less of the traditional collector cars. Large, low production cars, with V8's etc. Where does today's generation of car enthusiast turn for their collector car fix? Are the cars of the 1980's and 1990's collectible? Are there cars made outside the domestic market and gentleman's British market that are collectible?
Ultimately, people are looking to buy what they hung up as posters on their wall when they were kids.
Justin Sookraj says yes, and I agree. Today the individuals who fit the above description for target collector car owners were born in 1970 to 1980. These individuals were influential kids and teenagers throughout the 80's and 90's, falling in love with the vehicles they saw and the poster cars of that generation. Justin does what many may disagree with, and collects Honda's. When asked why, Justin responded:
"When I was a kid, my dad got a 1987 Acura Integra, I was probably, 12 when it happened. It was a two door black hatchback tinted windows, and an oh so 80s brown interior. And I didn't think too much of it until I got into it. I did a little bit of finding out (this predates the internet so you can't google it, you have to read magazines, and I found out by reading the reviews) that wait a minute, this car doesn't go until 4000 RPM. And from 4000 RPM onwards, this thing just screams.
So early on, I learned to drive that car. It was going to be my car! When I was 15, my dad got hit by a drunk driver and was t-boned in the middle of the car. He walked out of that accident, which is a bit of a miracle considering that the Integra is not known for amazing safety. The car was totaled. But of course, immediately following that he bought an 88 Volvo."
This experience in his dad's Integra and also with his Aunt's Honda CRX of that time, lead to a love affair with Honda, with his first kept car being a 1989 Acura Integra (which he still has).  All of his cars are from the 80's and 90's, and much like his answer above, his love for this generation stems from what he remembers of his childhood:
"Oh, well, to be honest, I've always liked pop up headlights and boxy things. I mean, because I'm a child of that time, born in 1980. When I was a kid, the car my dad had, I remember the most, and it's funny because he didn't like this car, was his 1983 Nissan Pulsar NX.
I was watching the road test review, and its 14.9 second 0-60 time is actually slower than the 0 to 60 time of a smart ForTwo.
I didn't care, I was three years old. I didn't realize how slow the car was. But my dad said he hated the car, as it had no "oomph".  Now again, it was a demo. So it had every accessory for the car; stripe package, 13" alloy rims and the luggage rack, because that's a thing!
It had fog lights with Nissan covers. It was the coolest looking car, and when he would come to  pick me up, he would pop open the headlights and flash them. That's how I know he was in the driveway to come out. So I've always liked angular styling and everything that goes with it."
This passion for unique boxy styling and pop up headlights has lead Justin to pursue a career as unique as his car collection.  Justin runs Wells Auto in Milton, which specializes in the restoration of DeLorean's and their iconic DMC-12.
Ownership of DeLorean's, and the individuals he deals with while collecting his Hondas, fit with our target ages above.  The majority of 80's and 90's car owners that he deals with on a regular basis are in the 40's to 50's and are collecting and enjoying the cars they have always wanted growing up.  No doubt for the DeLorean owners, movies played largely into the desire to buy.
So, are these cars from the 80's and 90's collectible? 
Many are, and the big players of this generation were not the traditional domestic car.  Japan really stepped up in the late 80's and 90's, producing some of the best performing sports cars on the market.  Main domestic markets were still making iconic cars like the Camaro, Corvette, and Mustang; they were not the cars of old, and performance statistics on them were not greatest. 
Meanwhile, Japan was pumping out cars like the Nissan 300zx, Nissan Skyline, Toyota Supra, Toyota MR2, Mazda RX-7, Subaru WRX STi, Mutsubishi Lancer Evolution, Honda NSX, and the list goes on.  These were 4 to 6 cylinder powerhouses, some making 300 or more horsepower, and were either real-wheel drive or all-wheel drive.  Japan had high level engineering on their side, allowing for horsepower that outdid their "American" rivals, out of engines that were considerably smaller.  These engines were then capable to accept top end performance enhancement and the bottom end of the motor was extremely capable of handling it.
"It was all over engineered.  The reason was Japan had to prove themselves.  They had this reputation of making cheap products, which needed to be changed."
These cars were still low production, special cars that would have been the cars of young children's dreams while they were growing up.  They, in every right, still fit the definition of what makes a car collectible, even if they are not the traditional steel, American, V8 car.
The specialness of many of the cars mentioned above has started to be recognized.  In the past, movies and pop culture have immortalized these cars of icons of their era.  We had American Graffiti showing off hot rod culture, and Vanishing Point, Bullitt and Dukes of Hazard showing off the muscle car era.  Love or hate the tuner culture, the beginning of the Fast and Furious franchise, solidified the Mazda RX-7, Toyota Supra, Nissan Skyline and Honda S2000 as real performance contenders and have skyrocketed their values in today's collector market.
These are cars that are growing in popularity and need to be celebrated.
Promoting New Car Culture
There is a connotation with cars of the 80's, 90's and beyond that they are disposable, and not worth saving and celebrating. These cars were destined for Oblivion. Many of this comes from the past generations, who first started collecting cars. Cars of the newer generations are built differently, no one will deny that, but many of them still have a place as collector's items. These cars were special, that hold special places in owners hearts, so what is being done to show the world, there are new cars to collect?
Justin has been doing this too. Justin along with a couple friends started the OBLIVION Car and Culture show, which was created 3 years ago to celebrate the nostalgia of the 80's and 90's. Beyond just the cars, OBLIVION celebrates all aspects of that era's culture. The 80's and 90's saw the creation of timeless movies, sitcom television, games and music, and Justin has found a unique way to showcase all aspects of what was great about growing up in that time!
Interestingly, the show was born out of Justin's frustration with traditional car shows, many of which put age restriction on the vehicles coming out, which stopped at 1979 or earlier. This restriction stopped him from entering his cars, or even his DeLorean's from work.  After a number of years of rejection from the main car show in downtown Milton, Justin decided to channel that frustration into a solution.
The first show had about 100 cars in attendance.  Cars for OBLIVION are submitted and picked ahead of time and Justin and his team mates work hard to ensure that all types of cars are available to view and parking is preset, so cliques or car segregation doesn't start.  As you walk through the show all manner of domestic, European and Japanese cars can all be seen next to each other.
Popularity for the show quickly grew with 160 cars being in attendance for the 2nd show at Ontario Place.  The popularity grew so much that OBLIVION was given the opportunity to have a room at the 2020 Canadian International Auto Show, an amazing feat for a show that has only been going on for two years.  The growing popularity of this era of car culture is obviously growing. 
2020 is up in the air still with the ongoing pandemic, but Justin hopes to once again fill Ontario Place on September 13, 2020 with cars and culture from a fun and dynamic era. The use of Ontario Place is no accident, when talking about the show Justin felt that the location fits perfectly with the theme he envisioned:
"I knew from the get go that I wanted Ontario Place for the second show because it was a perfect example of something from our childhood that has been weathered and lost. And that's what OBLIVION was about, it is the fact that the cars that we are celebrating were destined for oblivion, not for forever. They were not to be kept, they were not to be collected, they were to be disposed of and what was left of Ontario Place was sort of same way. It has this post-apocalyptic feel of something that that was cool once and just left to rot, and it worked so perfectly."
When you feel lost or overwhelmed, take a break to connect with a friend or loved one.
To stay up to date with OBLIVION Car and Culture show, please visit their website and follow them on Instagram.
If you love the 80's and 90's like I do and participate in the car culture from that era, contact me and I would love to help you with coverage for your vehicles.  [email protected]        
Featured Car of The Month
This gearhead will wrenh till my final days, and to all my fellow car "Nuts", keep the shiny side up, and happy motoring.
read more